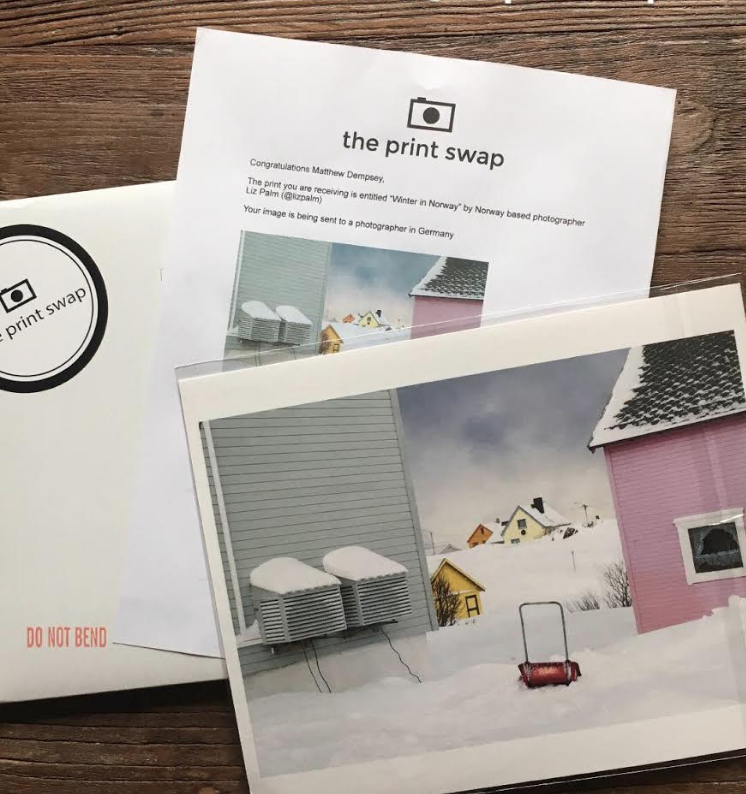 Submitting to The Print Swap is easy and will take less than 3 minutes. The cost is just US$40. For that, you will give a print and receive a print!
Please make sure you have the following ready:
1. Name, address, phone, email and website
2. Your image sized at 2400 px height (can be any width). 300dpi preferred. Can be JPEG or TIFF
Additional options at check-out include:
$20 to have an 8x10" print of your OWN photo mailed to you
$10 for one of our downloadable photography guides
$10 for tracking on the print being sent to you
Congratulations and welcome to The Print Swap!