It should take just a few minutes to submit your image.
After you create an account, you will need to pay the fee of $40, fill in your address, a short bio, title for the image and upload the high res image (2400 px on the shortest side. 300dpi. Color space: RGB preferred; Color Profile: "Adobe RGB (1998)" is preferred).
Welcome to The Print Swap!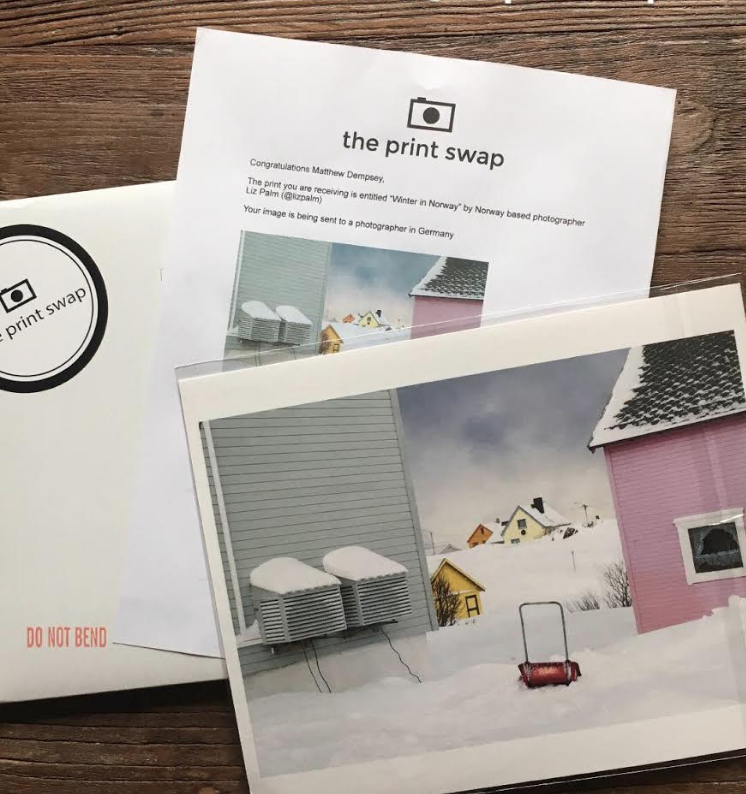 (photo: ©Matthew Dempsey; print: ©Liz Palm)
Congratulations for being selected to participate in The Print Swap! Photographers who submit to The Print Swap will each give and receive a print in the mail.
There is a one-time cost of $40 per print, which will be paid right here at the same time you upload your high res file for print (we take care of printing and shipping).
If you have multiple images selected, you can choose to upload and pay for as many of the images as you'd like. We'll leave the selection up to you. For example, if you include 3 prints, you'll receive 3 prints in return and will pay $120 in total, which is $40 per print.
If you'd like a print of the photo you are submitting, there is an optional charge of $20.
Please note: all images submitted must be able to be printed at 8x10 inches, at least 2400 px on the shortest side.
Any questions? Please view our Terms and Conditions and FAQ's. We're excited to have you involved in this round of The Print Swap!