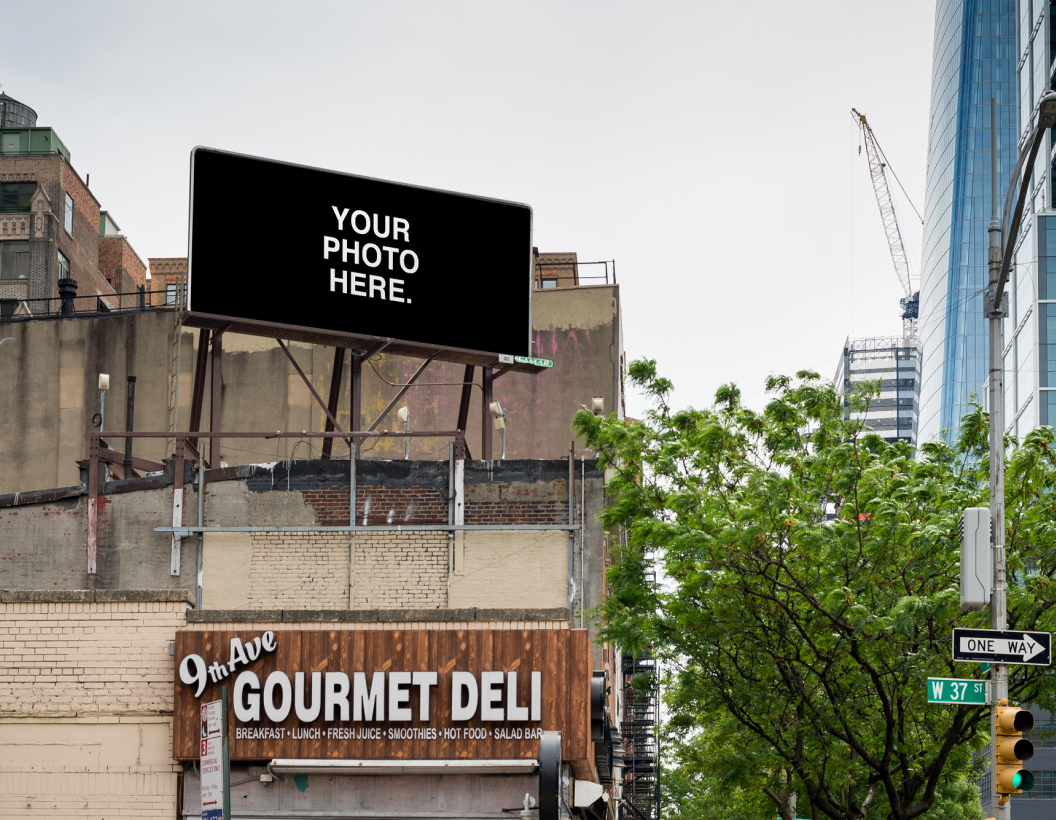 Have a photo you want hundreds of thousands of people to see? 500px and Feature Shoot are partnering up for this latest round of the global photo competition, The Global Billboard Project which connects the public with the work of talented photographers.
The theme for this round of the competition is: 'Stand Out Shots'! Photos that will grab the attention of busy New Yorkers and stop them in their tracks. Photos submitted should combine boldness, memorability, and eye-catching power.
WHO CAN SUBMIT?
Photographers of all ages and backgrounds working across all genres and residing in all areas of the world. Entrants must be a member of the 500px global community.
Prize
Three photographers will be chosen to have one of their images appear on this billboard in New York (pictured above) for a week each. Each winner will also receive US$500 from 500px; a 500px Pro Membership; guides, gear, software and more!
Submitting
Submitting to the Global Billboard Awards is easy and should take less than 2 minutes. Please make sure you have the following ready:
Either one image, five images or up to ten images from any genre of photography.
Size: at least 760 pixels wide (JPEG/JPG/TIFF/PNG format)
A link to your 500px profile for proof of membership. If you're not already a member, you can sign up to 500px here.
Terms and Conditions can be found here.
Portfolio Reviews (Bonus offering)
The following photography professionals are also offering portfolio reviews for photographers at a cost of $150 for 30 minutes. You can select one or more as an option at checkout:
Anna Goldwater Alexander (Director of Photography of WIRED)
Sarah Gilbert (features picture editor for the Guardian)
Marcia L. Allert (Director of Visual Journalism at The Dallas Morning News)
Giangiacomo Cirla (Editor in Chief of PHROOM)
Jason Baron (former Head of Photography at the BBC)
Karen Comer Lowe (curator and visual arts leader)
Lauri Lyons (author, photographer, and journalist)
Erik Vroons (Editor-at-large for GUP)
Russell Frederick (photographer)
Diane Allford (photographer, multimedia artist, and visual content creator)
Patricia Karallis ((Founding editor of Paper Journal)
Laura Wzorek Pressley (runs CENTER in Santa Fe)
Danielle A. Scruggs (founder and editor of Black Women Directors)
Lieve Beumer (Director of Photography at Flowers Gallery)
Vaughn Wallace (Program Director at Blink, formally of @natgeo)
Alison Zavos (Founder of Feature Shoot + The Print Swap)