Feature Shoot's 2021 Emerging Photography Awards (Single Images)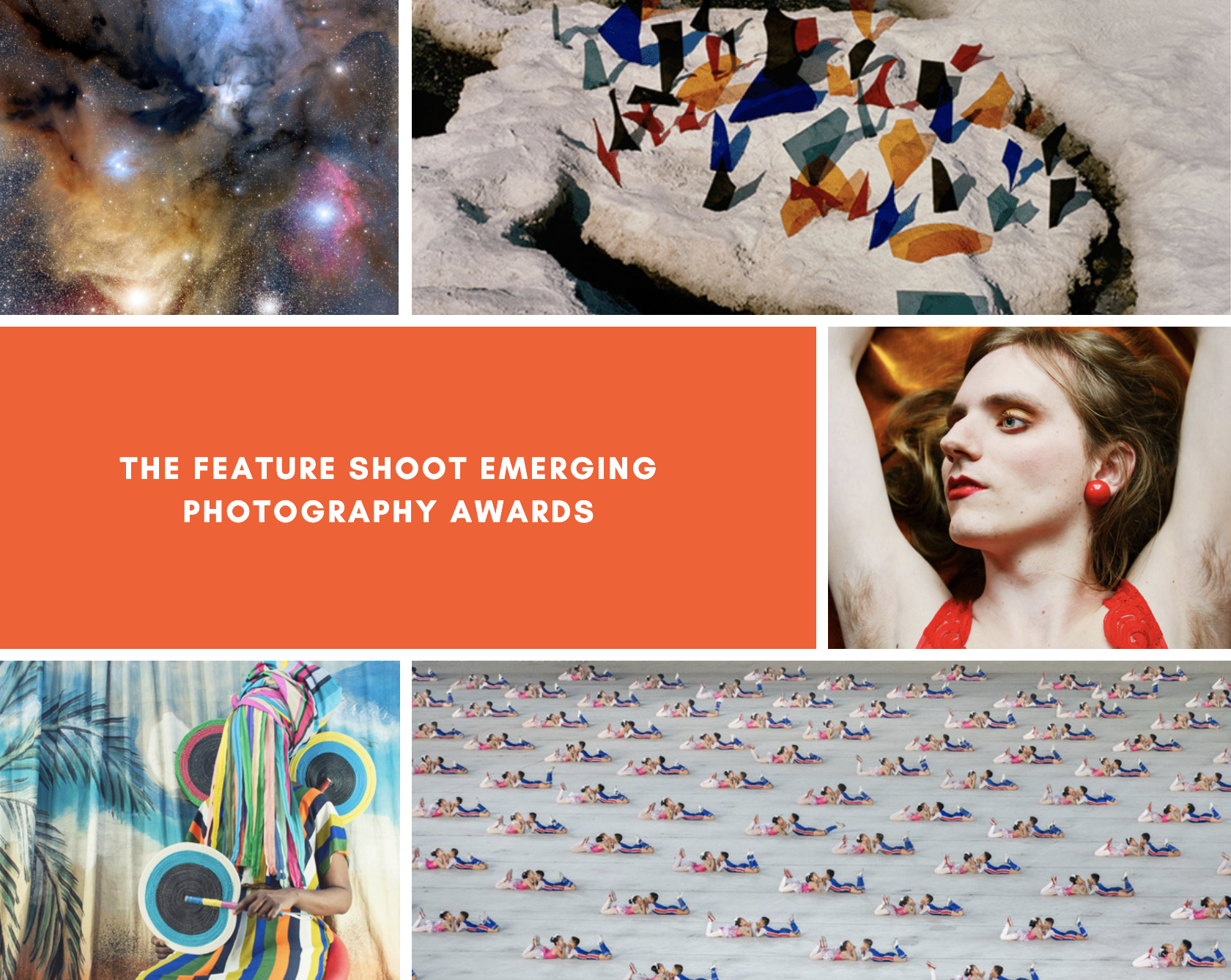 The Emerging Photography Awards are back and you could have your work seen by thousands of collectors, industry leaders, art buyers, peers and press from around the world!
Prizes include:
Group street exhibition in Los Angeles
Group street exhibition in New York City
Inclusion in Feature Shoot's Emerging Photographers photo book
Feature Shoot Instagram takeovers
Winners showcased on Feature Shoot
Get your work in front of leading photography professionals!

Photographers of all ages and backgrounds working across all genres not currently represented by a gallery or photographers' agent can submit work.
How to Submit
Submitting to the Feature Shoot Emerging Photography Awards is easy and should take less than 3 minutes. Please make sure you have the following ready:
1, 3, 5 or 10 images from any genre of photography.
Size: at least 760 pixels wide (JPEG or TIFF format)
A brief bio and description about the work you're submitting.
The single image category is thematic and the theme for entries into the Single Image Category of the Emerging Photography Awards is: Show us Today's World Through your Lens!
Costs
1x image for US$15

3x images for US$25

5x images for US$30

10x images for US$50

Portfolio Reviews
The following photography professionals are also offering portfolio reviews for photographers at a cost of $150 for 30 minutes. You can select one or more as an option at checkout:
Anna Goldwater Alexander (Director of Photography of WIRED)
Sarah Gilbert (features picture editor for the Guardian)
Marcia L. Allert (Director of Visual Journalism at The Dallas Morning News)
Jason Baron (former Head of Photography at the BBC)
Giangiacomo Cirla (Editor in Chief of PHROOM)
Karen Comer Lowe (curator and visual arts leader)
Lauri Lyons (author, photographer, and journalist)
Erik Vroons (Editor-at-large for GUP)
Russell Frederick (photographer)
Laura Wzorek Pressley (runs CENTER in Santa Fe)
Diane Allford (photographer, multimedia artist, and visual content creator)
Alison Zavos (Founder of Feature Shoot + The Print Swap)
Vaughn Wallace (Program Director at Blink, formally @natgeo)
Danielle A. Scruggs (founder and editor of Black Women Directors)
Lieve Beumer (Director of Photography at Flowers Gallery)
Patricia Karallis (Founding Editor of Paper Journal)